Marché Milton Parc (MMP) is a family-run rejuvenated convenience store that replaces Dépanneur Lindell which has been in operation and serving the customers in the neighborhood since 1987. 

Located in the heart of Milton Park District
so called "McGill Ghetto" where community residents, university students and professionals form the majority of its population.
In addition to the convenient items, our store also offers a variety of indoor houseplants, outdoor annuals as well as floral arrangements which ultimately made our store with the nickname, "Flower-Dép" in the neighborhood.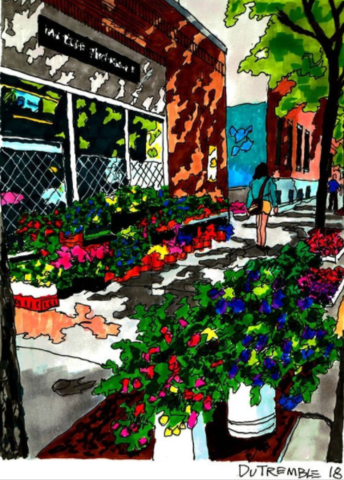 Lately, we have introduced additional lines of products and services which include:
Dried and Preserved floral arrangements,
Air plants, terrarium arrangements and dish garden
A variety of quality planters, soils mixes and accessories 
online shop and local delivery.
Our mission is to provide approachable shopping experience, offering convenience items, flowers and houseplants and other care accessories without compromising on quality and services.